BACK TO BLOG
Interoperability: The Key to Advertising's Future
Posted on Aug 04, 2022
Google (once again) shook the advertising world last week when it further delayed its cookie deprecation plans until at least 2024. While it brought a few sighs of relief, now is not the time to relax, nor - given the deprecation of other key identifiers like IP address and MAIDs - is it wise.
The reality is Google's latest announcement should not be a surprise and the wide consensus amongst industry professionals is that we all need to stick to our current roadmap towards a cookieless future.
"This delay is a nonevent for the vast majority of us," said Drew Stein, founder and CEO of Audigent in AdExchanger. "As an ecosystem, we've gone past the tipping point in preparing for a cookieless, mobile-ad-ID-less, IP-address-less future. The additional time provides an extra safety net to continue to refine technology that's already proving itself incredibly valuable every day."
Brands, agencies, and tech partners have spent the past two years building an ecosystem around privacy-centric ways for publishers to package and pass on identity and inventory to advertisers, and for advertisers to pursue more consumer-friendly means for targeting consumers.  The "cat" is completely out of the proverbial bag at this point and new solutions are in market, scaling and proving they can drive efficiency and performance as well as, if not better, than cookies.
Google's deadline extension doesn't negate this effort. It gives the industry even more time to "stick the landing" and continue on the exciting advances that are already well under way and meant to build a more consumer-friendly ecosystem, especially with respect to the interoperability between publisher and advertiser solutions.
Evolved Interoperability
Beyond solely deterministic methodologies, the industry has begun embracing new models that include probabilistic, contextual, predictive and modeled solutions. These increasingly robust frameworks work well on their own.  However, when complemented by identity signals and data types that support both deterministic and probabilistic targeting - they empirically work even better.  Even with cookies remaining, with new identifiers continuing to emerge -  interoperability among ID solutions, data types, and partners is a critical path forward for the health of our ecosystem.
This requires a new level of industry-wide cooperation around interoperability. The old model was built around sharing huge amounts of data and compromised privacy, but the future will eliminate massive matching tables and be much more consumer-friendly. Interoperability is about the industry working together, at the point where information is added to the bidstream, so that it can be safely passed on to the ecosystem at the point of activation in a more privacy-centric way.
To be clear - no single identity graph will have enough fidelity or scalability to solve the industry's needs and demands going forward, regardless of the status of cookies. A move towards interoperable solutions that embrace both probabilistic and deterministic identifiers is better for brands, agencies, publishers, and, ultimately the whole ecosystem as it better respects consumer privacy.
Multi-party identity frameworks are the key to the future. These provide robust targeting and massive scalability that advertisers demand. They can include deterministic, probabilistic, cohort-based, contextual and device-based identifiers which come together to form a multi-faceted approach to targeting and measurement. Beyond that, the frameworks provide a mechanism for encrypting, encoding and vectorizing these signals into a single, actionable identifier that is consumer-friendly. When these solutions are interoperable with one another, advertisers get the scale, privacy, and performance that they need going forward.
To learn more about cookieless identity frameworks, book a 15-minute consultation with an Audigent sales representative today.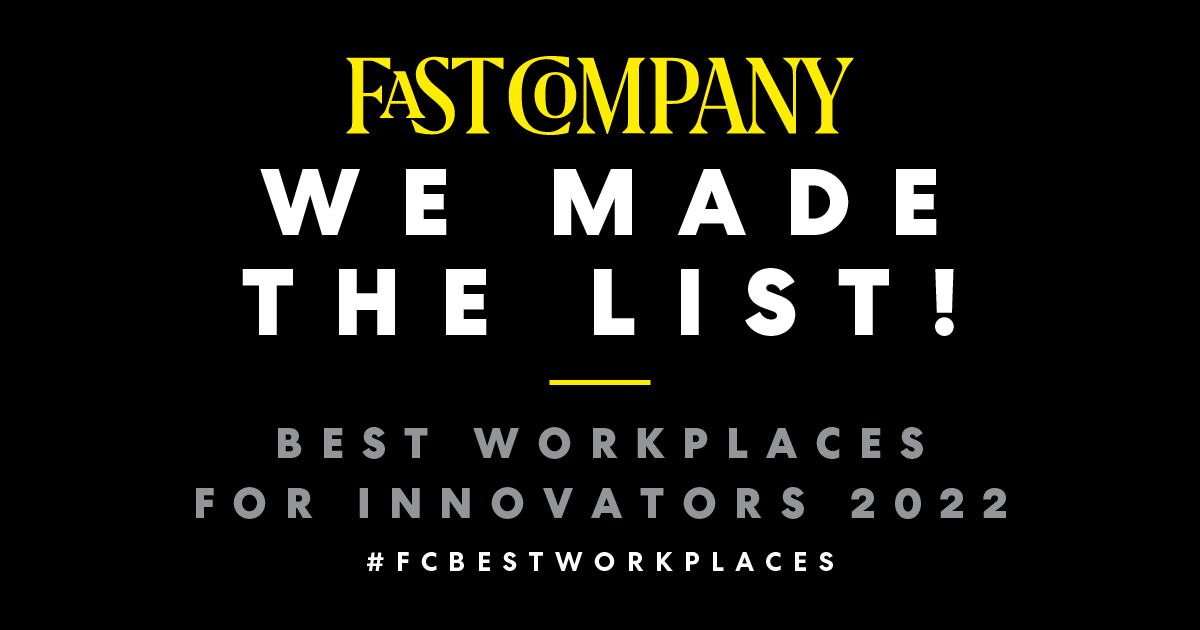 Audigent was recently recognized by FastCompany in its annual ​​Best Workplaces for Innovators list. The company was one of just 11 organizations around the world with fewer than 100 employees recognized for creating a work environment that fosters innovation.
This win is a public validation of Audigent's committed efforts to create a workplace culture where employees feel their best and empowered to do their most innovative work. Being that this list is global, we are grateful to be recognized among the best places to work for innovators of any company in the world! 
Reach real people, make real connections, and drive real brand conversations.