BACK TO BLOG
Largest Consumer In-Market Data Shifts
Posted on Mar 24, 2022
Audigent has conducted a full year-on-year analysis of consumer in-market data leveraging exclusive first-party audiences from over 500,000 web pages to uncover the largest shifts in what people are buying. As the leading supply-side data activation and curation platform, Audigent applies this data to deliver performance for both our advertising and publishing partners across the programmatic ecosystem. 
Each segment contains a minimum of 5 million, and up to 23 million in-market consumers.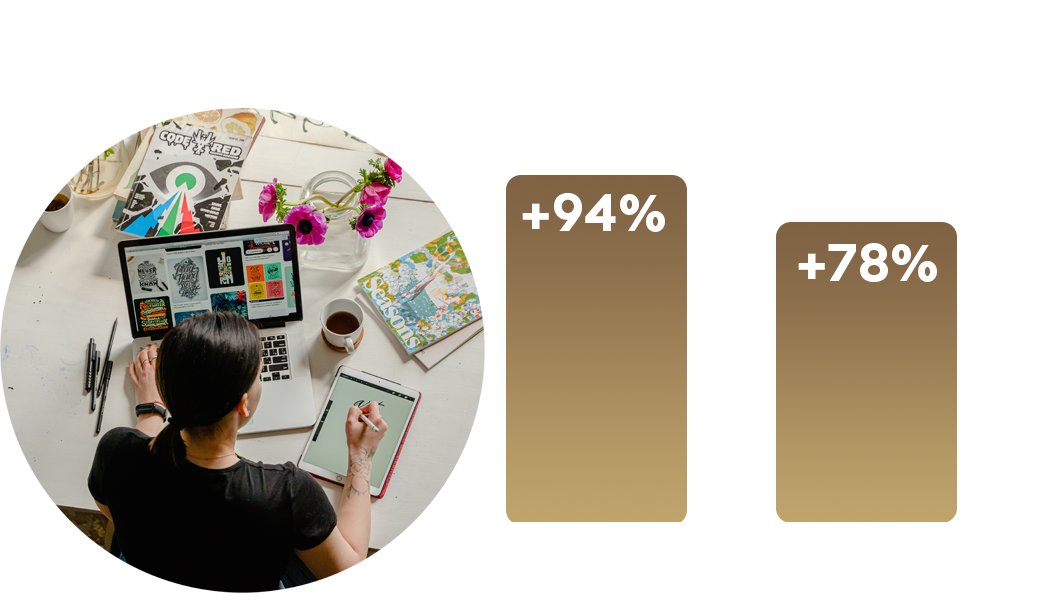 The Great Resignation has had a massive impact on the labor market, to the point where millions of jobs are going unfilled by choice. One of the reasons is the rise of "gig economy" workers. As of last August, 20% of Americans said they are considering a switch to full-time freelance work, according to Upwork research. Design jobs—art directors, photographers and designers—rank among the most popular freelance jobs, according to ZipRecruiter. Existing platforms and new gig-platforms are emerging to meet different needs for gig workers. Another potential reason for so many gig opportunities and unfilled roles is that people are starting their own business. Those new businesses require either people learning new skills or the use of gig workers for the design, programming and writing needs every new company has.
In addition to work, more individuals rediscovered old, or started new, hobbies, including design and video skills. People are seeing more value in their own time. 59% of Americans took on a new hobby during the pandemic, says LendingTree, with 25% starting photography and 9% learning coding. Nearly half earned money from it. 
Even with most of us remaining exclusively on Zoom work calls vs. in-person meetings throughout 2021, we started to care more about our appearances. John Tomlinson, global director of research at M Science, affirms that the "wellness" category experienced stronger numbers than areas like cosmetics: "We saw that skincare, bath, and fragrance — through 2019-2020 into 2021 — did better than cosmetics," he said. Skin care and makeup are also growing quickly among men, with the men's personal care market expected to reach $166B by this year.
Another factor to consider—there was also clearly more time at home to spend doing things like spa night, including face masks and other skin care treatments.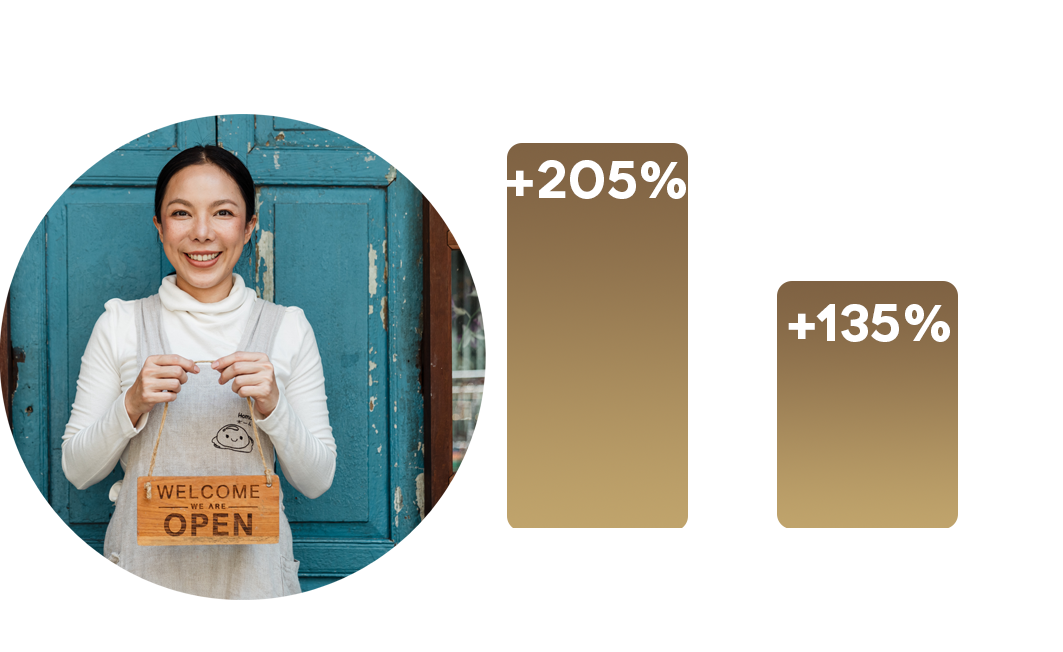 Similar to the thought track on the uptick of consumers being in-market for design software, a surge in interest for web hosting, payment processing and payroll services could map to the increase in people starting side hustles or their own businesses. Through last September, Americans filed a record 1.4 million applications to start new businesses, according to analysis of Census data by the Economic Innovation Group. Launching a website and setting up ways to pay vendors, partners, and workers all align with this trend in entrepreneurship. 
Reach real people, make real connections, and drive real brand conversations.