BACK TO BLOG
Why Retail Media is More Accessible Than You Think
Posted on May 04, 2022
It's an interesting time to be in retail. That was clear throughout Digiday's Modern Retail DTC Summit, held in New Orleans from April 26 to 28, as experts from across the retail and media industries gathered to discuss the headwinds of change that are making it more important than ever for sellers of all kinds to connect directly with their consumers.
Audigent was pleased to be invited by Xandr to participate in the summit, for an engaging discussion on the retail media opportunity, and the steps that retailers (or really anyone) can take to get retail media networks up and running quickly. 
It's an important time to explore the opportunity because according to Sean Turner, CTO & Co-Founder of Swiftly, there's a brick and mortar renaissance underway, following a major uptick in e-commerce that was spurred by the pandemic. "The challenge for retailers now is how do I leverage a digital relationship with those in-store shoppers?" Turner said. 
Retailers are sitting on a treasure trove of first-party data, and they already have a direct relationship with their customers – two factors that are incredibly valuable. "There's an opportunity to engage those customer bases and develop new business practices around that," according to Ted Smith, head of enterprise sales at Audigent.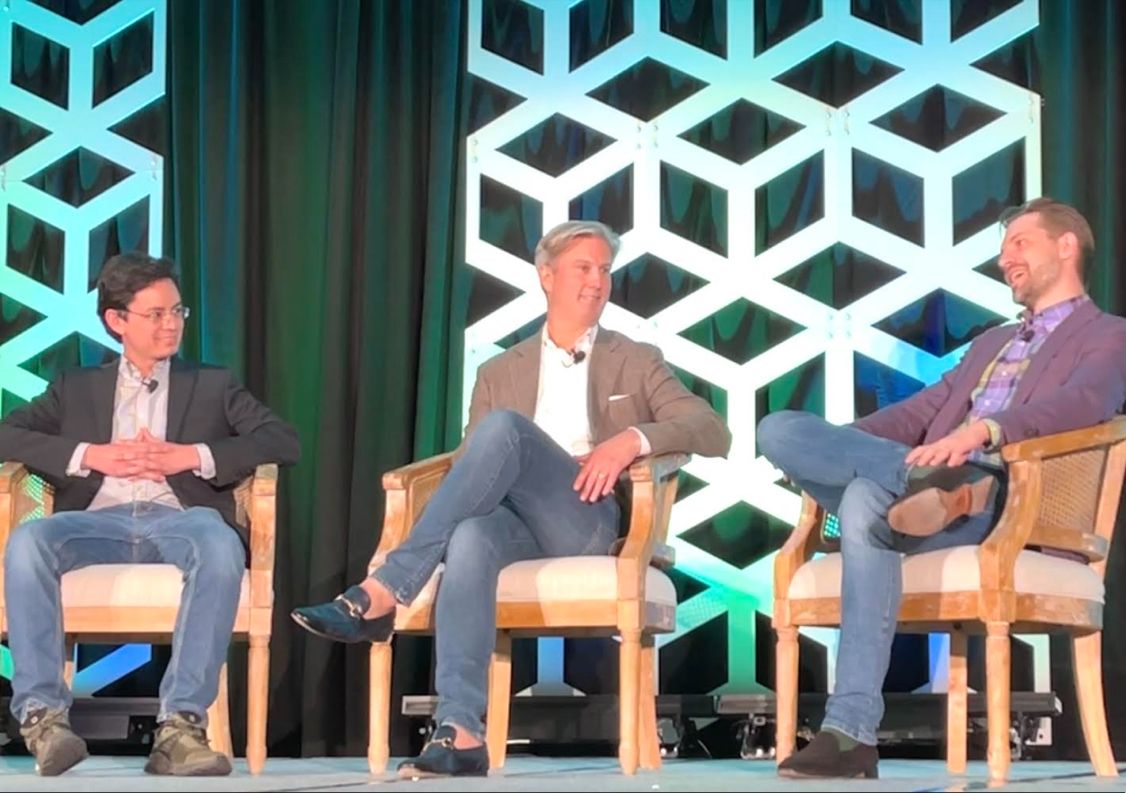 Digiday's Modern Retail DTC Summit: (Left to Right: Sean Turner, Co-Founder & CTO, Swiftly -- Ted Smith, Head of Enterprise Sales, Audigent -- Ben Kneen, Senior Director of Product Management, Xandr)
Fortunately, the retail media opportunity is available to retailers of any and every size, from the smallest shops to the largest grocery chains, thanks to that data and those relationships.
"There are more Americans that walk into a supermarket every day than go to Amazon.com by about a factor of six," said Turner. "That represents a dramatic opportunity to digitally engage those customers and then monetize them by leveraging the right technology strategy."
Technology is key, and retailers can work closely with ecosystem partners to create a solution that is scalable. The benefits are huge. "For every time you reach someone with digital touchpoints, there is an opportunity to reach that person 300 times in a given week," said Audigent's Smith. "All of a sudden you have an opportunity to open a new channel, like your audiences in connected TV."
So how can retailers do this? Job number one is to own the digital relationship with your customers, according to Turner. "What's proven out true time and again is that the most valuable asset that any retailer has is that relationship," he said.
With that in mind, setting up the actual retail media network isn't too hard. "We think about crawl, walk, run with each of our partners," said Smith. "Start with understanding the alignment of the data assets you have, understanding the digital touchpoints you have to capture that data, and then looking toward what your goals are. That can be stood up in a two to six month process, easily."
That's perhaps the most important thing for retailers to bear in mind. This does not have to be a multi-year project. Anyone can do it, according to Ben Kneen, senior director of product management at Xandr. Those that do it well will find success by leveraging their first-party data assets. "If you have valuable first-party data, if you have a direct relationship with the customer, that just creates so many interesting types of businesses that you can run," said Kneen.
Reach real people, make real connections, and drive real brand conversations.