BACK TO BLOG
The Future of Identity: Five predictions on how retail media will impact modern identity frameworks
Posted on Jul 28, 2022
Despite Google's latest delay in the deprecation of the third-party cookie, the future of retail media and the success of digital advertising hinge on the adoption of new identity solutions that allow first-party data to be leveraged in a privacy-safe way in the bidstream.
With the deprecation of the cookie, MAIDs and IP address, all of which form the current backbone of many identity graphs, the way we think about and activate identity will fundamentally change. Fortunately, as the importance of retail media grows, so do the number of identity solutions.
Here are our predictions for the future of identity in a retail media world.
1. Publishers will action data:
As DSPs face serious challenges in providing scalable third-party data to media buyers, actioning data without cookies will increasingly fall to publishers, their data partners and their SSPs. That's because these parties have access to first-party data and the ability to activate it across the media ecosystem.
2: Audience, contextual & cognitive data become one:
There are new identity frameworks that combine deterministic audience data, contextual data and cognitive/predictive audience data into a single, encrypted string. This approach creates a multifaceted, vectored identity that can be actioned by DSP and SSP partners.
3: Consumer privacy will move to the forefront:
Products that dynamically generate identity at the point of impression, where proper permission can be passed from the consumer, will deliver on consumer privacy and ad effectiveness in a post-third-party cookie future.
4: There won't be a single solution...:
The future of identity will include a number of standalone and combined identity solutions that deliver the required efficacy in specific media channels, rather than the wholesale replacement of the cookie with one new, omnichannel solution.
5: ...But they will be interoperable:
Adopting solutions that are interoperable (with other leading IDs) will provide increased flexibility to meet the evolving needs of all players. Interoperable solutions maximize benefits for all buyers and sellers. Understanding the importance and role of interoperability is a key step in building a healthy, virtuous and efficient future state for the industry.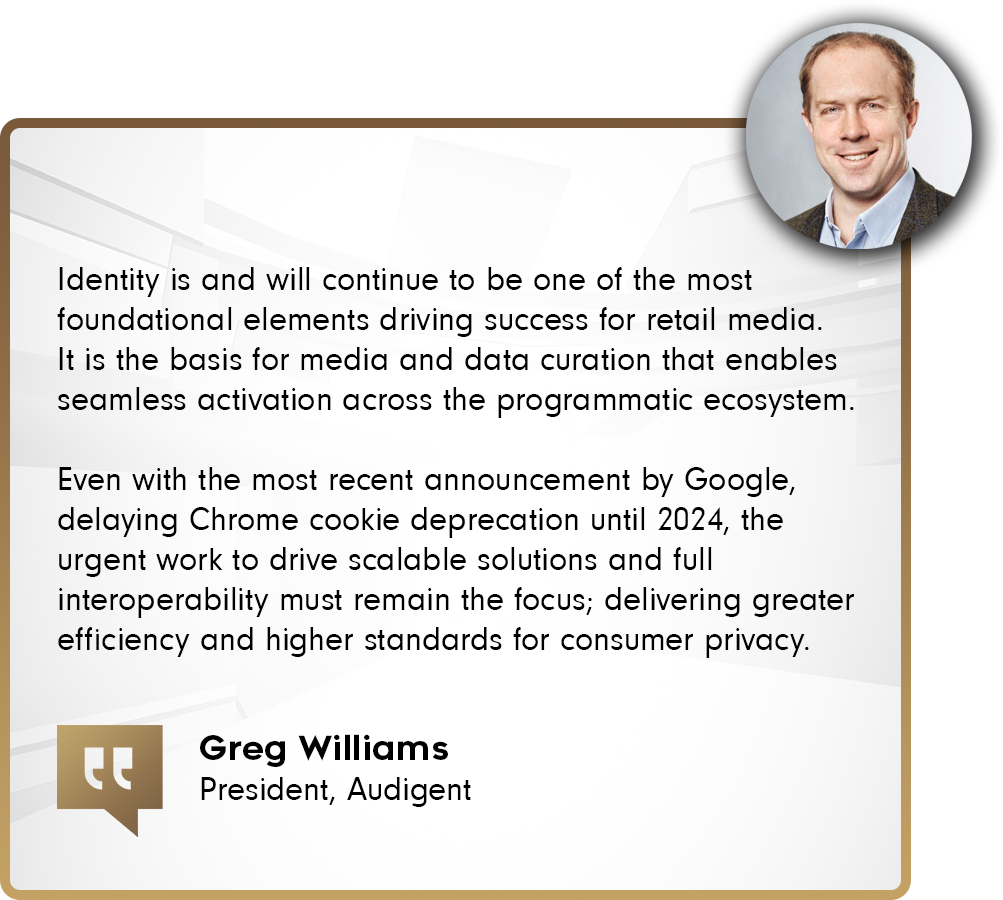 Download our retail media whitepaper for more tips on how to prepare for the cookieless future.
Download Retail Media Whitepaper
Reach real people, make real connections, and drive real brand conversations.