In a cookieless world, ContextualPMPs™ provide a high performing, data-rich solution that is cookie-less and futureproofed.

First-to-Market with Audigent's ContextualPMP™
Without cookies, the vast majority of current DMP segments will lose their effectiveness, making it much harder for DSPs to find value and performance on open exchange inventory.

Cookieless audience-based data sets (SmartPMPs™) are highly targeted and will see a big boom – but alone when applied to SSP inventory can limit scale, especially across multi-seller PMPs. Enter ContextualPMPs™ – a breakthrough in data-rich PMPs that are highly targeted without being targeted to specific devices, making it easy to deliver buyers scale, performance and value.

Importantly, Audigent's ContextualPMPs™ turbocharge multi-seller PMPs making it easy for buyers to build, buy and optimize targeted segmentation across multiple publishers within a single PMP (vs. single publisher PMPs, which deliver lackluster scale).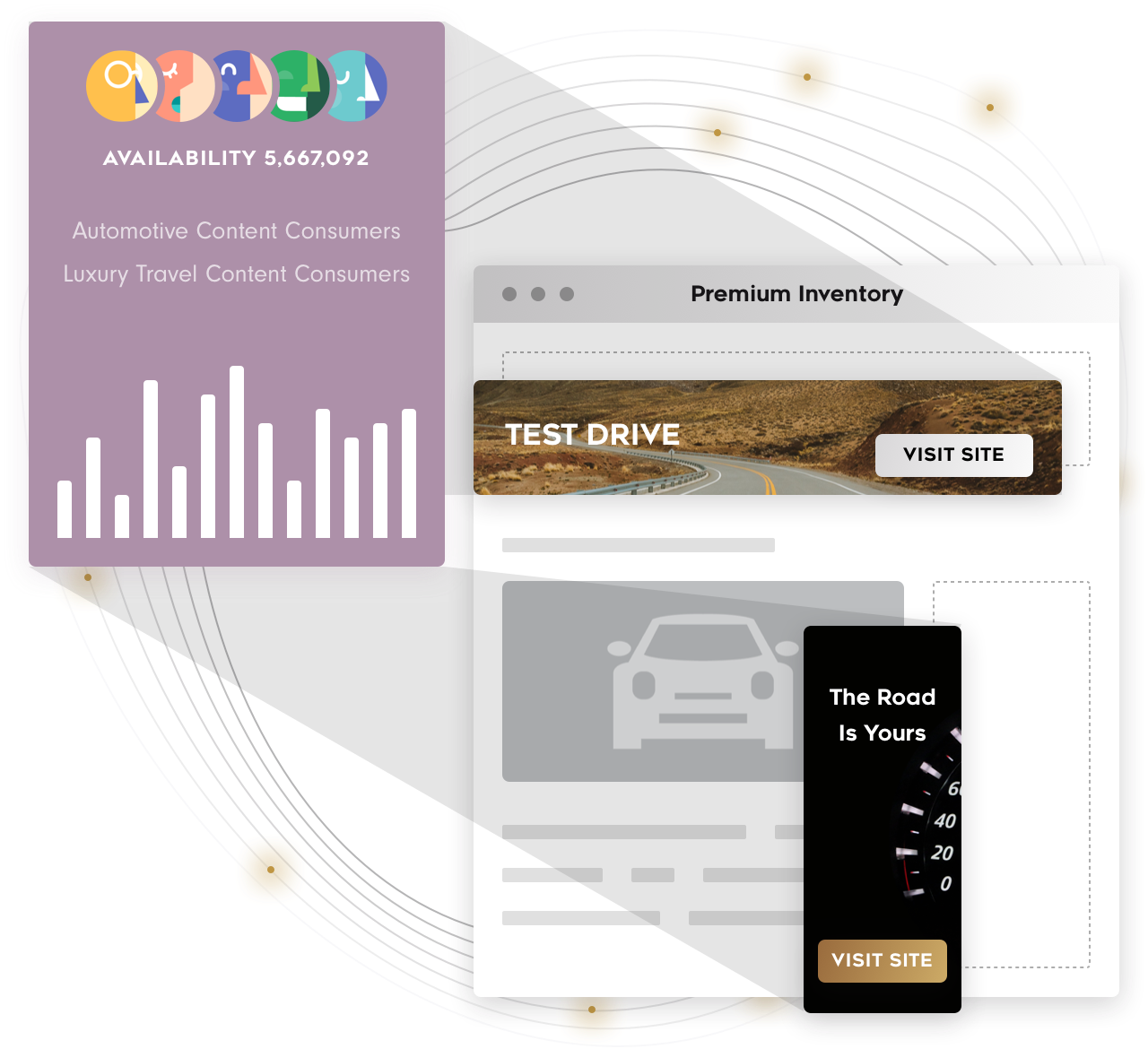 The Benefits of ContextualPMPs™

At its core, the ContextualPMP™ is highly targeted without being targeted to specific devices, making it easy to deliver buyers scale, performance, and value.
Massive Scale
With the ability to easily combine and optimize multiple publishers into a single deal ID, ContextualPMPs™ ensure massive, data-rich scale, making campaign flighting and pacing a cinch!

Deviceless & Futureproofed
Not just cookieless . . . deviceless. ContextualPMPs™ are futureproofed against upcoming changes to cookies, MAIDs, user agent strings, c-name maskings and more as they do not target any singular device in real time. Rather, segmentation is probabilistic based on both historical and real time identifiers around page content and site context.

Data Privacy Champions
Without targeting specific devices, ContextualPMPs™ provide data-rich PMPs while being fully compliant with GDPR, CCPA and all other applicable privacy laws – making ContextualPMPs™ the most data privacy friendly PMP in the marketplace today!

Easy to Use
ContextualPMPs™ are intelligently pre-packaged by design, ready-to-go and can easily be dropped into campaign line items to streamline cumbersome campaign set-ups.
Easy to Optimize
With ContextualPMPs™, optimizations start from the supply side and take effect way before your trader starts pulling manual reports – helping to both turn off and shift underperforming audiences and inventory to ensure that spend gets allocated to the best performing places faster.
Reach real people, make real connections, and drive real brand conversations.